Dispelling The Wild West Perception Surrounding PMSC's
The challenges in setting up a Private Military Company or when a firm is being employed as Privately Contracted Armed Security Personnel are more associated with the international compliance requirements rather than national ones, as the expectations are set and monitored by international bodies rather than by sovereign states - in order to avoid problematic local interpretations with respect to human rights and IHL (International Humanitarian Law) compliance.

The "Creation Myths" of the PMSC

Typically modern private military companies are founded in any number of different ways as is the case with any type of venture. Founders vary widely in the PMC sector and include civilian entrepreneurs, ex-military SOF specialists, ex-law enforcement professionals, ex-employees of defunct PMSC's, security analysts, ex-government employees with applicable experience - as many permutations as you can shake a stick at.

The Body Corporate

The registration process and the administration issues associated with setting up a PMC are the same as any other body corporate in terms of compliance with company law and obligations with respect to governance as they apply in the jurisdiction in which the entity is registered.

Motivations

The motivation to start a new business in this area is often derived from the need to crystallize a structure to allow a group of loosely associated professionals to act as a single entity in pursuing an immediate business opportunity and the brand name / reputation develops from there or the business is wound down in an orderly fashion when the specific contract is completed.

The Rules

There are several international standard setting organizations that have, after consulting international forums and determining global consensus, crystallized certain expectations that the international community has when it comes to PSMC's, PMC'c and PSC's and how they are deployed and their behavior while "on mission".

The International Code of Conduct for Private Security Service Providers

The International Code of Conduct for Private Security Service Providers (ICoC) is a Swiss government convened, multi-stakeholder initiative that aims to both clarify international standards for the private security industry operating in complex environments, as well as to improve oversight and accountability of these companies. Based on international humanitarian and human rights law, the Code was developed through a transparent and inclusive multi-stakeholder process. Full details on the process are available in the ICoC Timeline.

The Code sets-out human rights based principles for the responsible provision of private security services. These include rules for the use of force, prohibitions on torture, human trafficking and other human rights abuses, and specific commitments regarding the management and governance of companies, including how they vet personnel and subcontractors, manage weapons and handle grievances internally.

The ICoC was signed by 58 private security companies from fifteen countries at a signing ceremony in Geneva on 9 November 2010. By signing, the companies publicly affirm their responsibility to respect the human rights of, and fulfill humanitarian responsibilities towards, all those affected by their business activities. They also commit to operate in accordance with the code. The ICoC has remained open for signature since the initial signing, and by 1 February 2013, the number of Signatory Companies had risen to 708 from 70 countries. The current list of Signatory Companies is available on the ICoC Signatory Companies page.

The signing of the ICoC also set the foundation for a second phase of standard-setting, implementation and institution building, including the establishing of external independent mechanisms for effective governance and oversight of the ICoC. As required by the code, a multi-stakeholder Steering Committee was established, responsible for developing a proposal for the independent governance and oversight mechanism. Full details of the ongoing work are available on the Steering Committee and Working Groups page.

Aside from this institution building process, as a statement of the good principles that private security companies should be striving towards, the ICoC is having impacts in the better regulation of the industry. It is frequently referred to in national and international fora discussing these issues and has also become an important source document, used by a wide range of organizations, governments and associations as they set national and international standards, formulate procurement policies or draft legislation.

The 100 Series Rules™

The 100 Series rules have been developed for the benefit of the entire maritime industry and under-pinned by a thorough public international and criminal law legal review using an objective international law test of what is "reasonable and necessary" when force is used, as a lawful last resort, in self-defense.

This objective international legal test is deemed to be of a higher legal standard than that of subjective national legislative provisions for self-defense. The 100 Series Rules™ will not bind flag States as to their use, but instead provide a choice for their potential incorporation into national guidance as determined by respective governments and competent authorities.

In 2011 the International Maritime Organization (IMO) changed its stance on Shipping Companies employing Privately Contracted Armed Security Personnel (PCASP) onboard Merchant Vessels and reported that it was a matter for Flag State Approval. The Oxford University Small Arms Survey of 2012 indicated that the percentage of ships employing armed guards rose from 10% to 50%.

The 100 Series Rules™ are a model set and example of best practice for maritime RUF. They complement current industry RUF guidance on the drafting of RUF, as well as supporting the requirements of ISO PAS 28007 as a Publicly Available Specification and international standard.

The 100 Series Rules™ will go to providing an international model set of RUF as against which, Privately Contracted Armed Security Personnel (PCASP) may be professionally trained, Private Maritime Security Companies (PMSCs) may be audited and operator actions both measured and judged by competent authorities. The 100 Series Rules™ will not, however, provide any form of defence, indemnity or immunity whatsoever against civil or criminal liability when force has been used unlawfully.

RULE 100 In the event of any actual, perceived or threatened attack by third parties the Team Leader (TL) or, in the TL's absence, other PCASP, shall advise the Master or (in the Master's absence) the Officer of the Watch that he intends to invoke these Rules for the Use of Force.
RULE 101 Non-kinetic warnings may be used where there is a reasonable belief that a craft is displaying behavior(s) assessed to be similar to those of a potential attacker.
RULE 102 Firearms may be used to fire aimed Warning Shots when it is assessed by the TL or in the TL's absence, other PCASP, that Warning Shots may deter an actual, perceived or threatened attack.
RULE 103 When under attack or when an attack is imminent, reasonable and necessary use of force may be used in self-defence, including, as a last resort, lethal force.
National Standards ISO PAS 28007

National Standards ISO Publicly Available Specification (PAS) 28007 (ISO/PAS 28007:2012) provides a set of guidelines that includes sector-specific recommendations. The guidelines have been put in place to allow organizations that provide Privately Contracted Armed Security Personnel (PCASP) on board ships to demonstrate compliance with internationally accepted and recognized Standard Operating Procedures (SOP), in particular those with respect to the Rules for the Use of Force (RUF) - a highly emotive issue and a source of ongoing negative PR for the industry - as a result of the actions of a small number of unscrupulous operators.

To claim compliance with these guidelines, all recommendations ("should's") should be complied with. Compliance with ISO/PAS 28007:2012 can be by first, second and third party (certification). Where certification is used, it is recommended the certificate contains the words:

"This certification has been prepared using the full guidelines of ISO PAS 28007 as a Private Maritime Security Company providing Privately Contracted Armed Security Personnel". (Extract ISO Web Site)

The standard was specifically developed for organizations operating in the High Risk Area (ITF IBF HRA Designations 2012)  off the Horn of Africa providing security transits from Suez to South East Asia and the Indian subcontinent. However, many of the certified or soon to be certified Private Maritime Security Companies equally apply the practices to operations in other parts of the world. The guidelines were developed via an abbreviated ISO process and will have to be reviewed before it becomes a full-fledged ISO Standard. ISO/PAS 28007 does not adopt the International Code of Conduct principles, which were developed for the land rather than maritime environment.

The United Kingdom Accreditation Service ("UKAS") is the only national accreditation body that accredits auditing companies to certify to the standard. As of May 2014 only two certification bodies were actively certifying to ISO/PAS 28007: LRQA and MSS Global.

The introduction of the ISO/PAS 28007 is a welcome introduction to the industry as it lays out clear guidelines to PMSCs and PCASPs as to what the minimum standards are, as required by shipping companies and their respective Flags employing armed security on their vessels.

ANSI/ASIS 2012 & PSC.4-2013

ANSI/ASIS PSC.4-2013 is guidance for Quality Assurance and Security Management for Private Security Companies Operating at Sea. The guidance document explains how to implement ANSI/ASIS PSC.1-2012 within the maritime environment. ANSI/ASIS PSC.1-2012 contains four documents published in the ANSI/ASIS series that apply to Private Security Companies. ANSI/ASIS PSC.4-2013 is one of these documents.

The standard seeks to operationalize the International Code of Conduct (ICoC) for Private Security Service Providers within a formal structure familiar to businesses. That structure, with national and international supervision, provides auditable procedures for the development of the standard, certification to it, and monitoring of ongoing compliance. It incorporates elements of the Montreux Document.

Civilian Expectations

The reputable firm is aware of and complies with the expectations set by a number of external bodies. It is a highly emotive subject and there are entrenched views on both sides of the debate with respect to the use of and need for deployment (especially by governments in Western democracies) of PMC / PSC / PMSC in conflict zones acting as proxies for sovereign forces.

On one side of the debate and anti-PMSC, or "mercenaries" as he prefers to refer to the industry as, is former chairperson of the UN Working Group on the use of mercenaries Mr. José L. Gómez del Prado. See Mr. Del Prado's interview with a group called GlobalResearchTV to understand that side of the debate: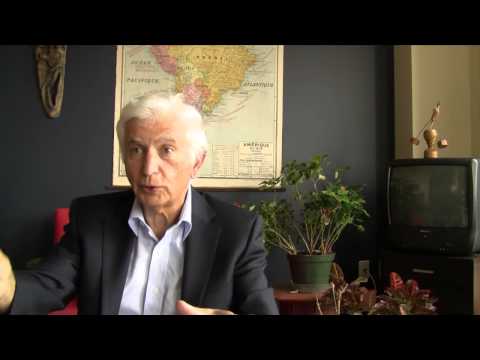 A counter weight to that point of view is the association called The International Code of Conduct for Private Security Service Providers (ICoC) a Swiss government convened, multi-stakeholder initiative that aims to both clarify international standards for the private security industry operating in complex environments, as well as to improve oversight and accountability of these companies. See About ICoC - for more information.

The Montreux Document

The Montreux Document reaffirms the obligation on States to ensure that private military and security companies operating in armed conflicts comply with international humanitarian and human rights law. The document also lists some 70 recommendations, derived from good State practice. These include verifying the track record of companies and examining the procedures they use to vet their staff. States should also take concrete measures to ensure that the personnel of private military and security companies can be prosecuted when serious breaches of the law occur. This document is the product of an initiative launched cooperatively by the Swiss government and the International Committee of the Red Cross.

It was developed with the participation of governmental experts from Afghanistan, Angola, Australia, Austria, Canada, China, France, Germany, Iraq, Poland, Sierra Leone, South Africa, Sweden, Switzerland, the United Kingdom, Ukraine, and the United States, in meetings convened in January and November 2006, November 2007, and April and September 2008. Representatives of civil society and of the private military and security industry were consulted. See the full document at The Montreux Document on Private Military and Security Companies.

OFAC, EAR & ITAR

In addition all reputable firms comply with the restrictions as imposed by OFAC, EAR & ITAR - Embargoed Countries, Entities and Persons - see OFAC, EAR & ITAR - Embargoed Countries, Entities and Persons for an understanding of how certain organizations and individuals are subject to trade sanctions, embargoes, and other restrictions under US law.

How will your firm be tracked globally?

By any number of UN bodies, governments, human rights advocates, investigative journalists and so on. By their nature firms of this kind are of interest to any number of government agencies due the potential impact they can have - in the hands of the unscrupulous - in terms of undermining the sovereignty of nations.

What concerns face a private military company founder?

Personal security, adverse media coverage, compliance, governance, command & control and so on - the complexity of operating in this domain is only touched on briefly in this answer to your question - it is not an industry for the faint hearted and at every turn motivations can and are misinterpreted and manipulated to the agenda of any number of externals.

ENDS.